Sorted Solution provides IT Support to Architects and Architecture Firms in Seattle and Los Angeles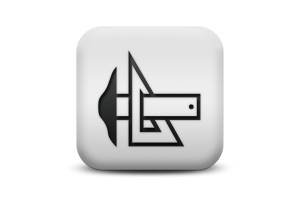 We are the equivalent of a traditional Managed Information Technology Service Provider (MSP IT) with the added experience and focus of working with architects and architecture firms. This allows us to provide our clients with solid proven advice and direction for your firm's and project's technology needs.
Expert Computer Consultants with Architecture Firm Support Experience
With over a decade of experience supporting architects and architecture firms, we have implemented and supported many software and hardware solutions, created relationships with AEC vendors and understand the workflows, processes and common problems of architects. We work in diverse architectural environments with Macs, Windows and Cloud based solutions.
Installation, maintenance, troubleshooting of AutoDesk Revit, AutoCAD, Graphisoft ArchiCAD and BIM Server, SketchUp, Bluebeam Revu, Rhino & more
Optimized HP, Dell and Apple computer hardware. Plotters, Render Farms, Networking and Security, & Backup solutions.
On-Premise and Cloud-based Server setup, management and maintenance, including Exchange, Office 365 and Google Apps.
Solutions for joint ventures between architecture firms, E-Discovery for litigation and arbitration.
Project Management and accounting solutions, including ArchiOffice, Deltek Ajera, QuickBooks and Sage
Your firm's very own part-time IT department
We bring the best practices and business processes of information technology solutions to your firm.
Our pricing model provides your firm with predictable IT costs, especially through growth of your firm or when you're experiencing trouble with your technology.
Relevant Local Resources for Seattle Architecture Firms
→ vbim
BIM Server in the Cloud hosting service
→ Bormann International, Inc.
Consulting firm specializing in Building Information Modeling (BIM) serving architects, contractors and building owners in Seattle