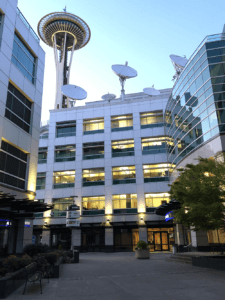 Sorted Solution has secured cabinets at a colocation facility at the KOMO Center in Seattle for our client's to host their servers.
The colocation facility is a dedicated data center with redundant Internet connections (this is where all Internet providers connect to the Internet backbone together in the North West), redundant power including diesel generators, and top notch security (multi-tiered 24×7 security guards, government ID required, biometric fingerprint scanning) and locked cabinets. The KOMO Center is located across the street from Seattle's Space Needle and is where King County has designated it's emergency communications hub during a disaster.
If your firm is interested in exploring having your servers hosted in a secure and redundant environment, please contact us to discuss.
About Sorted Solution
Sorted Solution IT consulting services offers a comprehensive suite of technical consulting expertise to improve your business workflow. We understand your need for maximum efficiency and reliability at the best value possible. Regardless of your industry, we have the consulting solutions for your technical needs.
In the Cloud
Moving certain components of your IT infrastructure into the cloud can have real benefits to your business. Infrastructure flexibility to scale-up or down on-demand, reliability and disaster recovery, reduction of hardware costs, remote access and increased collaboration within workgroups are some of the benefits.